We often hear that organizations feel like their employees' experience with Workday® doesn't live up to their expectations. In many cases, it can be challenging to direct employees to the different areas of Workday where they access the most important information or tasks. Often, the more navigational options you add, the worse the experience.
Workday's new Benefits and Pay Hub, part of the 2022 R2 release cycle, delivers an excellent out-of-the-box solution to offering a visually appealing, easily accessible overview of employee Total Rewards.
What is the Benefits and Pay Hub?
The new Workday Benefits and Pay Hub is a comprehensive dashboard that employees can see and access directly from the home page. And, as expected, Administrators also have a lot of flexibility in tweaking the content as they see fit.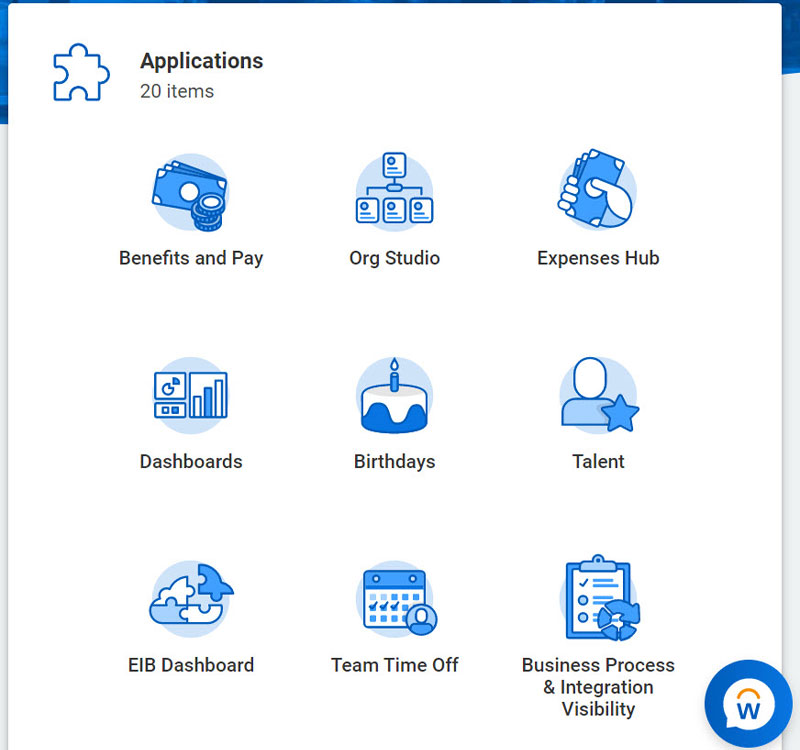 The Hub itself offers a convenient "Overview" page upon opening that includes Total Rewards, Recent Pay, Current Benefits and Costs, and Total Deductions. Furthermore, it provides quick links to the common related actions, like changing payment elections, benefits and retirement elections, and viewing tax documents.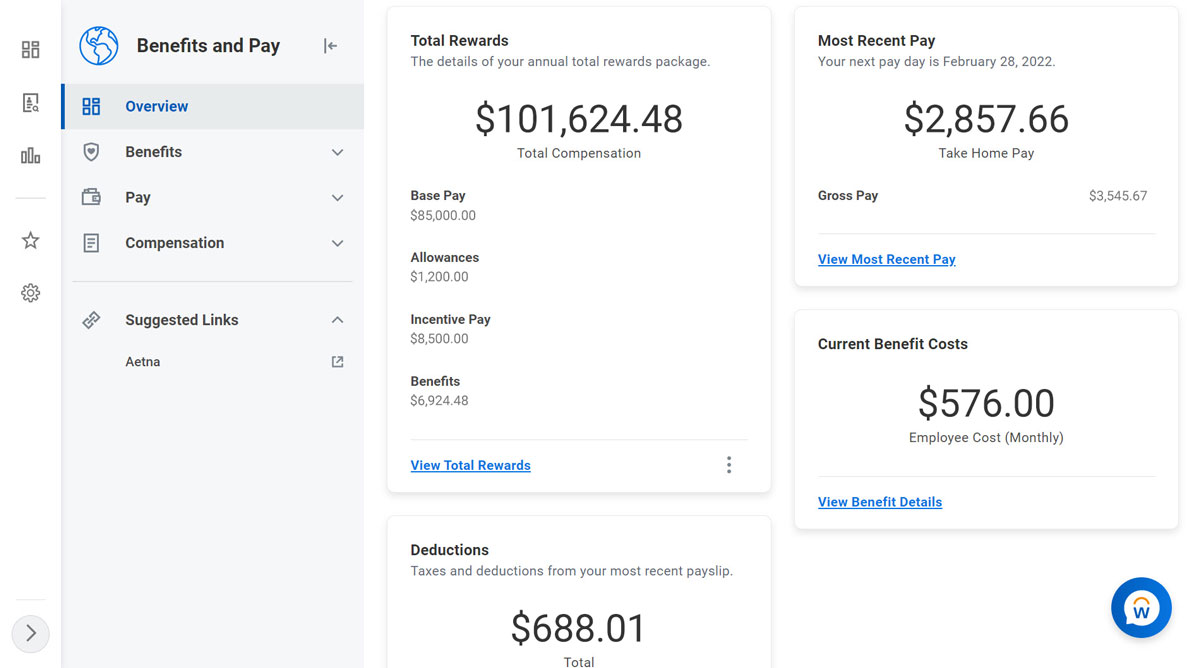 Like any dashboard, you can include additional announcements and helpful links as well.
While the "Overview" page is the star of the show, the Hub also incorporates three more sections for Benefits, Pay, and Compensation specifically. In short, these three sections are nearly identical to the existing worklets employees already have access to. Sounds like a nice opportunity for some home page cleanup!
Is This Worth Configuring?
The short answer is – absolutely. This will greatly impact your employees. Offering this information clearly and succinctly to your workforce goes a long way in reassuring employees that their work is indeed recognized and compensated.
This new Hub is an incredibly easy piece of configuration to deploy. Before the Benefits & Pay Hub was available, most organizations opted for complicated, custom total rewards dashboards, occasionally adding BIRT reporting to the equation for good measure – just take a look at Community posts from the past ten years for proof! Not only are these dashboards time-intensive, but the maintenance over time adds additional strain to your internal resources. Adding new benefit plans or bonus plans? Better make sure all your calculated fields are updated for your reports to work!
We highly recommend implementing the Benefits and Pay Hub.
How Do I Set This Up?
First things first: Security.
Enable Self-Service: Benefits and Pay Hub and Self-Service: Compensation History for self-service security groups

Consider using intersection groups to restrict this by country



Enable Set Up: Tenant Setup – Hub and Set Up: Tenant Setup – Cards to provide administrative configurability

Afterwards, navigate to Maintain Hubs to access the sections, announcements, reports, and other elements of the Hub.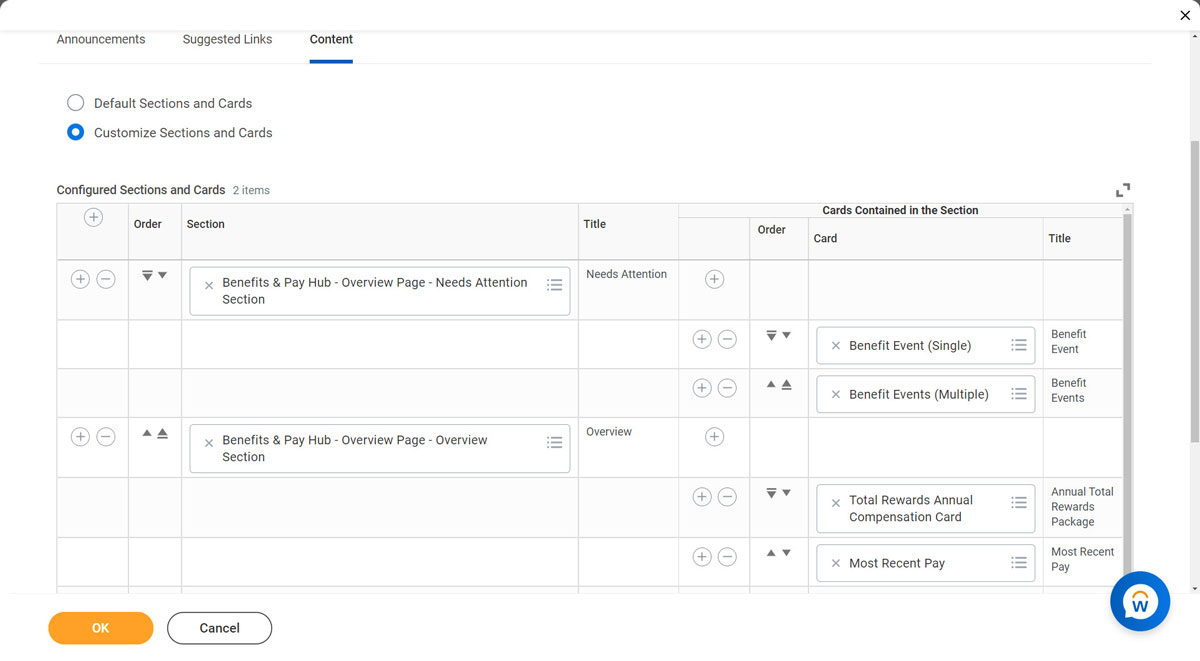 Once complete, add the Hub to the Home Dashboard via Maintain Dashboards. If you add the new Hub, consider removing the old Benefits, Compensation, and Pay worklets from the home page too.
Naturally, try all this out in Sandbox or another implementation tenant, then relish in showing off your hard work to your Total Rewards team!
Need assistance? We're here to help.