What are Workday® Discovery Boards?
Workday Discovery Boards offer a new and intuitive report authoring experience. Whether you need some time sensitive ad hoc reports or you want to perform a thorough analysis of your workforce, Discovery Boards empower your report writers to quickly generate tables and visualizations that allow you to effectively analyze your data in real time.
1. Ease of Use
Discovery Boards are designed to enable users to manipulate and share Workday data more intuitively. Unlike traditional report writing—which can be tedious and requires extensive practice, Discovery Boards help users hit the ground running with an easy-to-use select, drag and drop functionality.
Users can lean on one of the delivered templates and customize as needed or they can choose the data source they want to work with, select the type of visualization they want (chart, table, KPI, etc) and populate with the desired fields and metrics. Discovery Boards leverage the same report fields and calculated fields that are used to build custom reports making for an easy transition.
2. Delivered Templates
Workday provides templates that you can use as a starting point to create your own Discovery Boards. Here are some of the templates already available in your production tenant:
Pay Equity
Spend – Buyer Manager Insights
Assistant Usage Reports
Learning
Spend Actuals
Spend Strategic Sourcing Savings
Spend Strategic Sourcing Savings
Supplier Diversity
Stay tuned as there are many other templates in the works that will be coming in future releases.
3. New Report Types
In addition to the report visualization types that are available to you via report writer, Workday now delivers 2 new Discovery Board exclusive report types:
Heatmap

Waterfall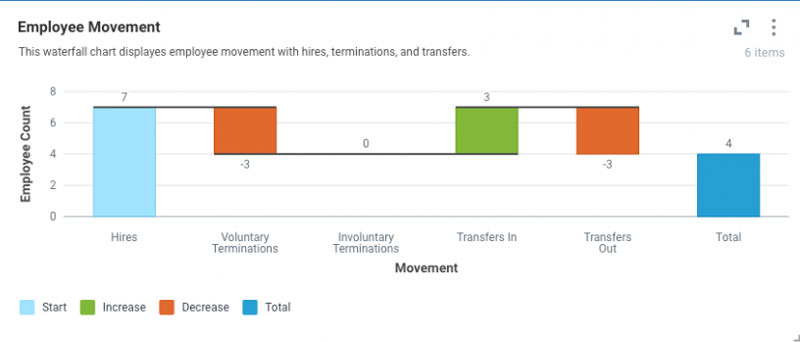 Workday is committed to building out this tool and will continue to expand its viz library with new report types in upcoming releases!
4. Collaboration
Discovery Boards enable teams to collaborate and share insights with edit or view-only access. Discovery Board owners can choose specific individuals or security groups with whom they want to share or who they want to collaborate. Once given view access, users can create copies of a discovery board to create their own versions that they in turn can share with other users and security groups.
Final Thoughts…
The days of creating advanced reports, exporting to excel to create your data points and visualizations are long gone. Discovery Boards makes it easy to perform data analysis natively within workday. The drag-and-drop builder is intuitive and can empower experienced report writers and curious business leaders alike. Workday Report Training is not a must.
Discovery Boards allow you to manipulate indexed data sources to quickly generate KPIs, Charts, Tables, Heatmaps and other exclusive visualizations. In addition to being able to create custom boards, Workday delivers a growing suite of templates that provide a good launch pad into pay equity, Learning and spend management reporting. Furthermore, Discovery Boards allows your teams to collaborate and share with new view and edit sharing features.
Workday is investing heavily in this tool and will continue to expand its suite of features and templates in coming releases. Get ahead of the trend and start making use of this excellent tool! It requires a very limited effort to set up and it is included in your Workday subscription for FREE!