This update for retro differences is two-fold. Both items were rolled out as a part of the Workday® 2022 R2 update.
Non-retroactive changes to a worker's tax authorities no longer block supported retro. This part of the update will decrease the number of unsupported retro results, and by extension, the number of payroll inputs required to correct pay for retro events that would have calculated differences automatically, had a primary work address change or primary home address change not taken place.
The other part of the update offers flexibility for calculating taxes on supported retro events if the worker had different tax authorities as of the effective date of the retro event.
Enable Retro Processing from Different Tax Authorities to On-Cycle Payroll (USA only)
This new Edit Tenant Setup – Payroll checkbox allows retro differences to be processed in the worker's next on-cycle payroll, based on the worker's current tax authorities.

Download our EOY Payroll Task Checklist!
A link to the checklist will appear here.
Retro Calculation Processing Report – Run Retro Pay Complete for Subset of Workers
If you do not check the aforementioned Enable Retro Processing from Different Tax Authorities to On-Cycle Payroll (USA only) checkbox, a target period will not be assigned to retro associated with a worker's previous tax authorities.
Instead, Workday considers it as "unpulled" retro that can be isolated via the new Display Only Workers with Unpulled Retro Results prompt on the updated Retro Calculation Processing report.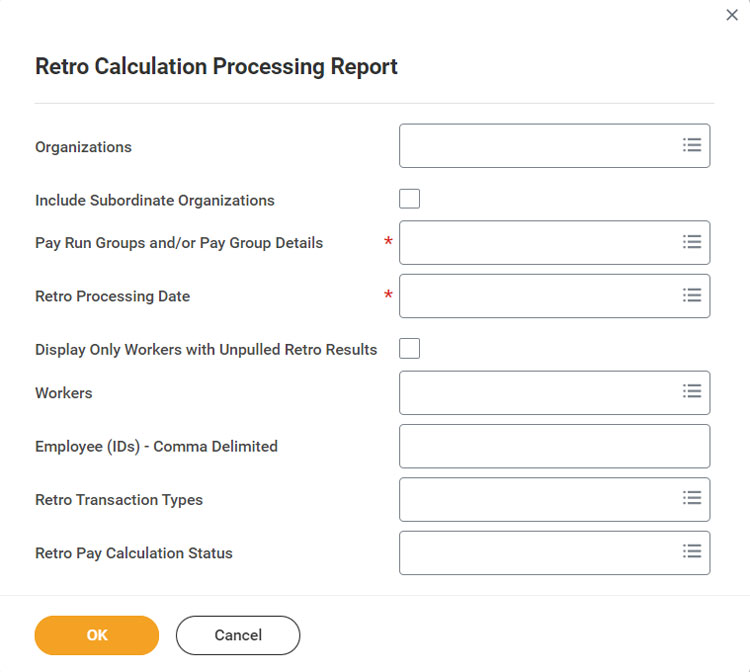 If you select the Complete action, the pop-up for Run Retro Pay Complete for Subset of Workers displays the new Create Off-cycle Inputs and Exclude Retro Results Already Included in On-cycle checkboxes.

Upon selecting Create Off-cycle Inputs, the Retro Complete Criteria prompts the user for Batch ID (required), Reason (required), Payment Date (required), and Payment Type Override (optional), as you will be creating on-demand additional payments with the previous tax authorities added as override worktags.
Note: A worker may not be eligible for a retro off-cycle input.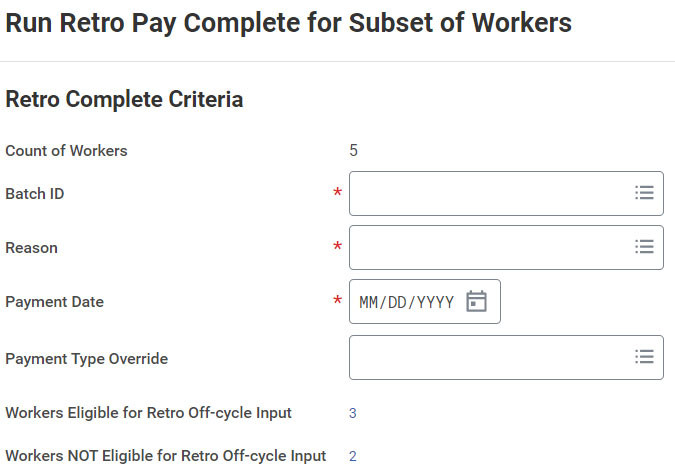 Instructions for Customers Not Leveraging Workday Retro Processing
Access the Run On Demand Payment for Worker task. Select the Create Additional Payment checkbox. Add result-level Override Worktags to the on-demand additional payment that match the worker's previous tax authorities.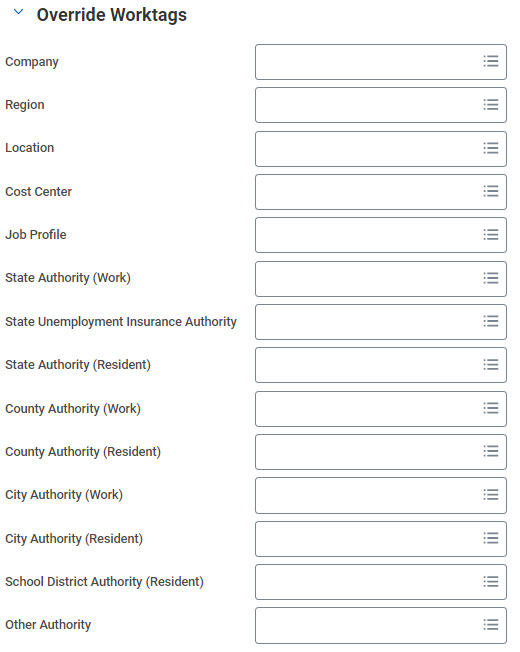 Have questions about Workday's Payroll module?

Contact our experts.
You have Workday questions.
We have Workday answers.
How can we begin elevating your Workday experience?