After weeks of preparing Workday Advanced Compensation processes, you're finally ready to run the task: Initiate Compensation Review Process. You've finished reviewing eligibility, award calculations, and grid configurations, but…what do those dates mean, again?

This is a fair question to ask and very important items to review! So much so, we're including our Workday Advanced Compensation cheat sheet below.
1. Effective Date
Yes, this is the easy one! This is the date when approved awards take effect in Workday.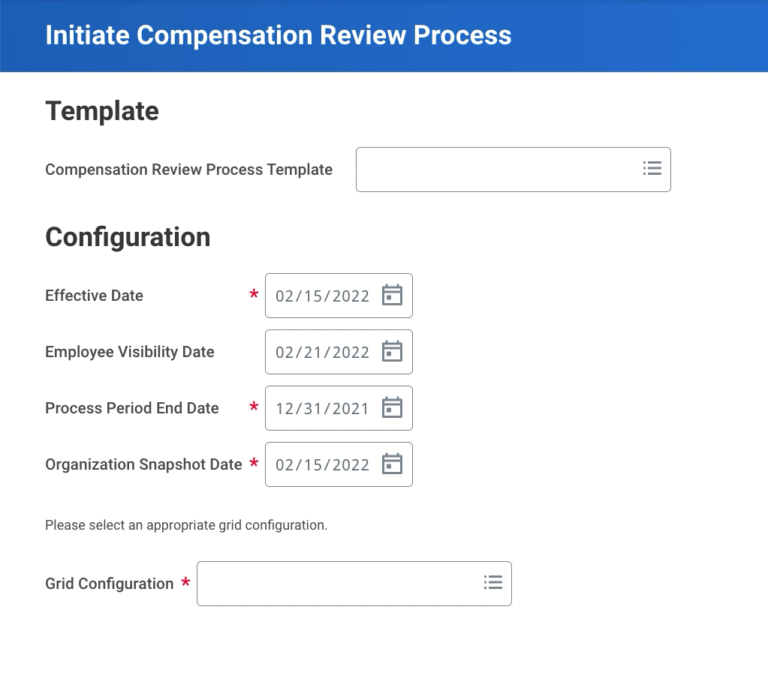 Download our Compensation Review Process Checklist
A link to the checklist will appear here.
2. Employee Visibility Date
Workday will hide the compensation data from the Employee until after the specified date. In other words, this is the date at which point the Employee will be able to see the changes made during the compensation review process.
Some of our clients choose to delay visibility by a few days so a manager can have an in-person conversation with the worker to review compensation updates.
---
3. Process Period End Date
This date will determine which employees are eligible for inclusion in the compensation review process. This is based off the Plan Assignment dates. Workday will also recognize Waiting Periods as well as any Proration calculations
---
4. Organization Snapshot Date
This date allows Workday to determine which organization an employee belongs to, and therefore which organizations are included in the compensation review process.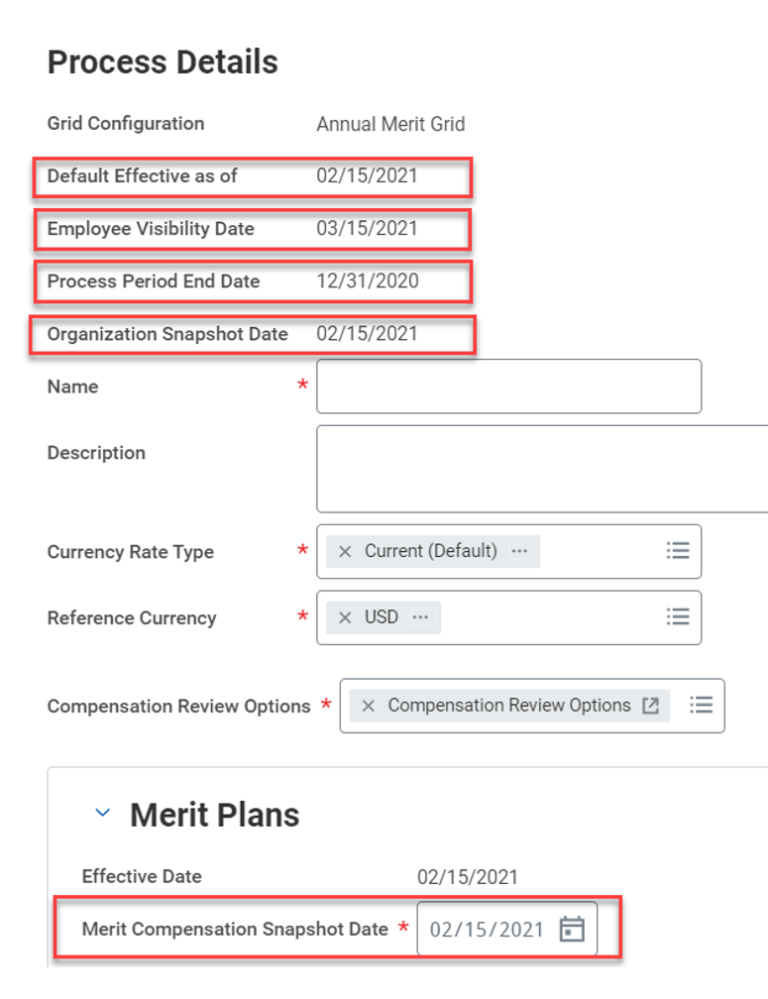 ---
5. Compensation Snapshot Date
You can find this field on the next page. This date will determine eligible employees in pool and award calculations. The process will use this date to look at the employees compensation and determine their pool contributions and award calculations.
---