Workday Journeys for Open Enrollment
Benefit Administrators understand how complex and time-consuming the Open Enrollment process can be and are constantly looking for ways to simplify this process for their workers.
That's where Workday Journeys comes in.
Workday Journeys is a feature that allows administrators to create personalized, step-by-step guides for employees to follow during the OE process. These guides can be tailored to specific employee groups, such as new hires or those with dependents, and can include information on benefits, due dates and frequently asked questions.
To use this feature, you must subscribe to Innovation Services as well as purchase the Journeys SKU. Contact your Customer Success Manager to request the Innovation Services Addendum (ISA), or see Workday Innovation Services in the Workday Community for more information.
Journey Templates
To get started, Benefit Administrators can leverage the Workday-delivered template for Open Enrollment or create a blank journey from scratch.

The Workday-delivered template allows Benefit Administrators to customize the OE Journey for employees, including updating instructions, adding tasks, links, articles videos, learning and to-do steps through the editor feature. Adding this context for your employees can help reduce the amount of confusion and in-person support that may have historically been needed.
Benefit Administrators are also able to update and change guides quickly, in the event of a plan change. This ensures your employees are seeing the most up-to-date information!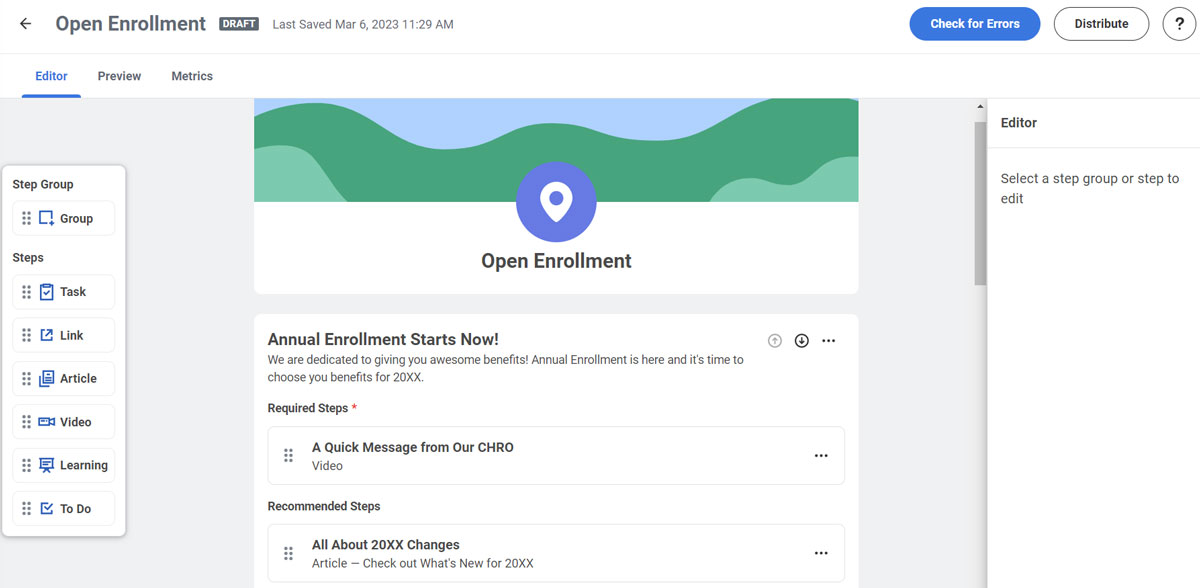 For employees, Workday Journeys provides a clear and easy-to-follow path for selecting their benefits. The personalized guides help employees understand their options, and make informed decisions about their coverage.
Additionally, the step-by-step approach ensures employees don't miss any important deadlines or requirements, reducing the likelihood of errors and delays.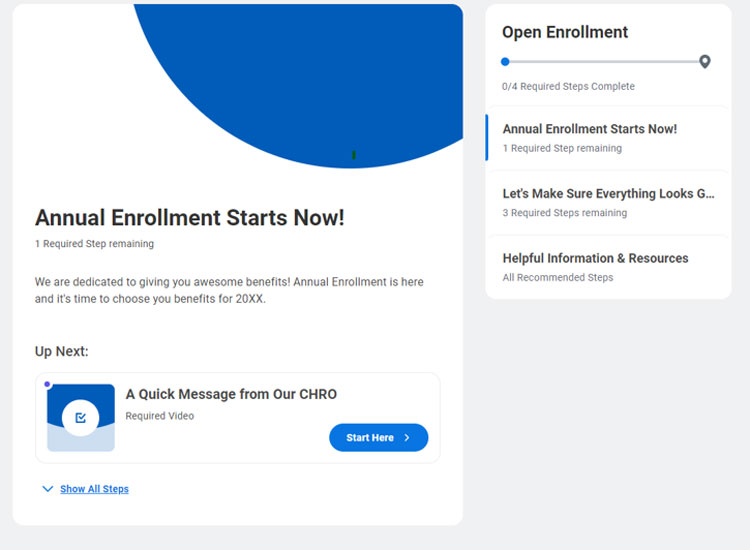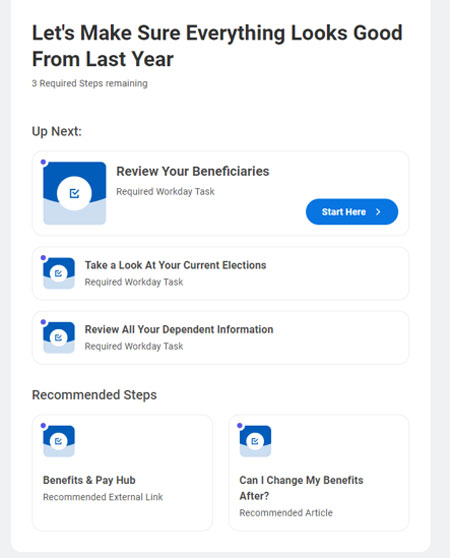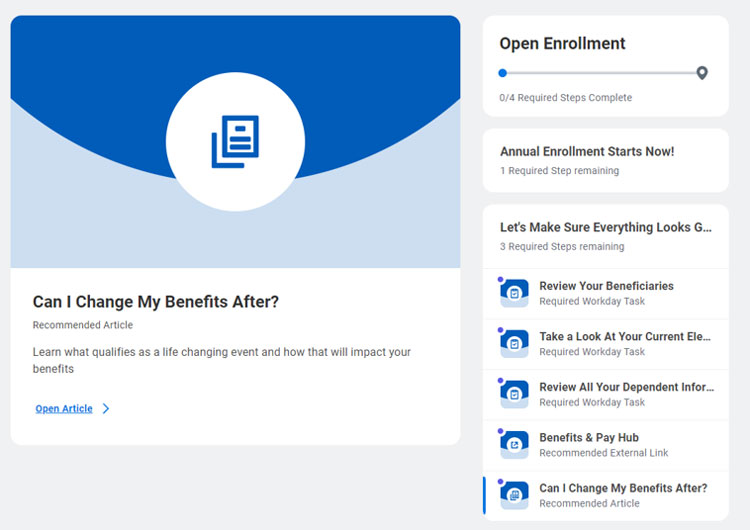 Overall, Workday Journeys is a powerful tool that enhances the Open Enrollment experience for both employees and benefit administrators.
By providing personalized guides, tracking progress and allowing for updates and changes, Workday Journeys makes the process more efficient, effective and stress-free!