Vaccination Compliance without the Workarounds
From vaccine tracking to workplace testing, the new Workday Vaccine Management functionality helps you organize and report on your organization's vaccination-related data.
To date, Workday customers have been coming up with custom solutions to track worker vaccine data. Two popular options have been creating Custom Objects or using the Request Framework. Both options were not without their limitations.
In response to COVID-related mandates,* Workday has announced a new business process that overcomes the key hurdles of other custom solutions. Now for the great news: if you've tracked vaccination data (either within or outside of Workday), you will be able to mass load this data through an EIB.
*You may learn more about vaccination mandates here.
Customizable Vaccine + Booster Tracking
Vaccination tracking will now be made possible through the new Business Process 'Add Vaccination.' This will behave as other BPs, with the ability to Approve, Send Back, Deny, add Questionnaires, Review documents, and more. This process can be initiated by the worker as Self-Service, or by a designated role such as HR Partner.
Additional datapoints such as Vaccination Type (COVID-19, Seasonal Flu, etc), Status, Date Type (first/second dose, booster), and Manufacturer can be customized as needed. The data can be accessed via the Worker Profile or Custom Report.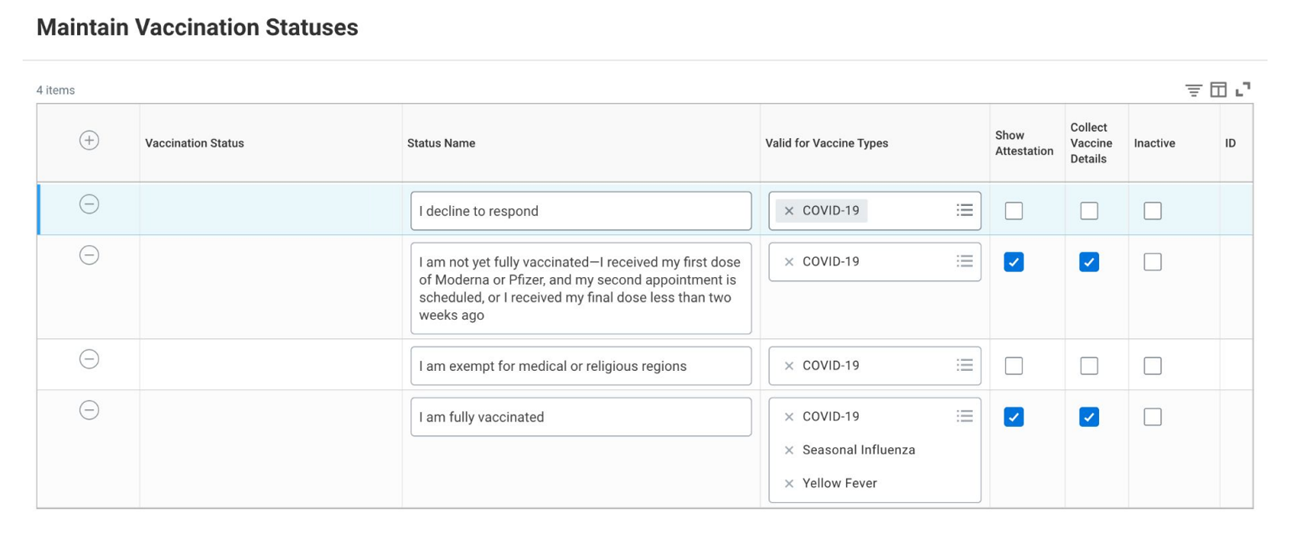 Multiple Vaccination Types and Statuses can be customized to match your organization's needs.
---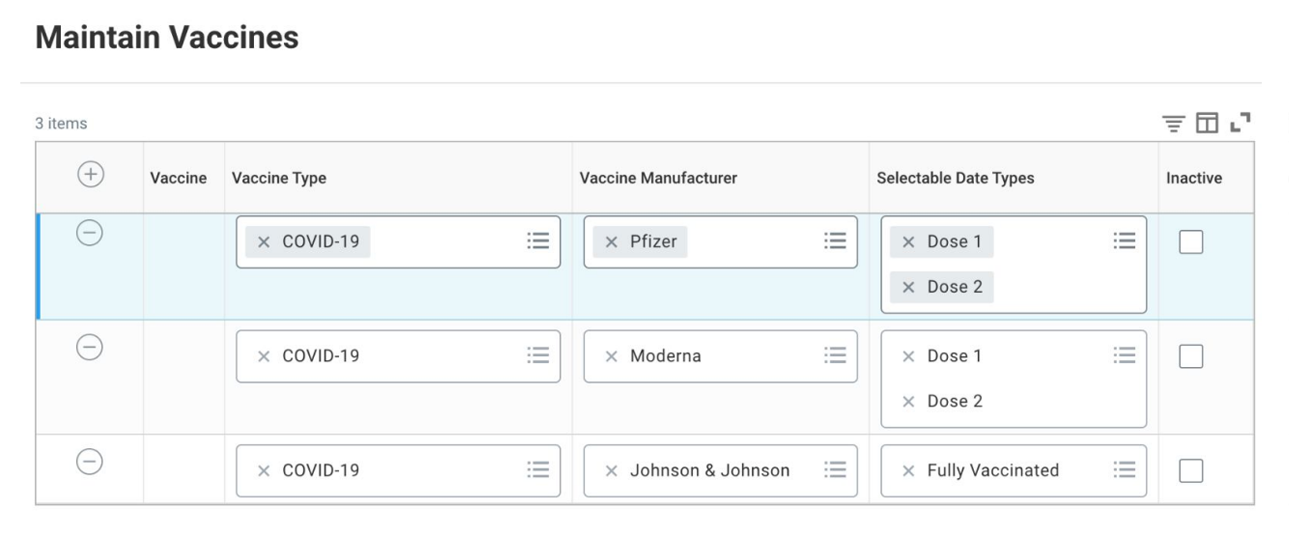 Each vaccination type can be customized with dose numbers, future boosters, and more.
---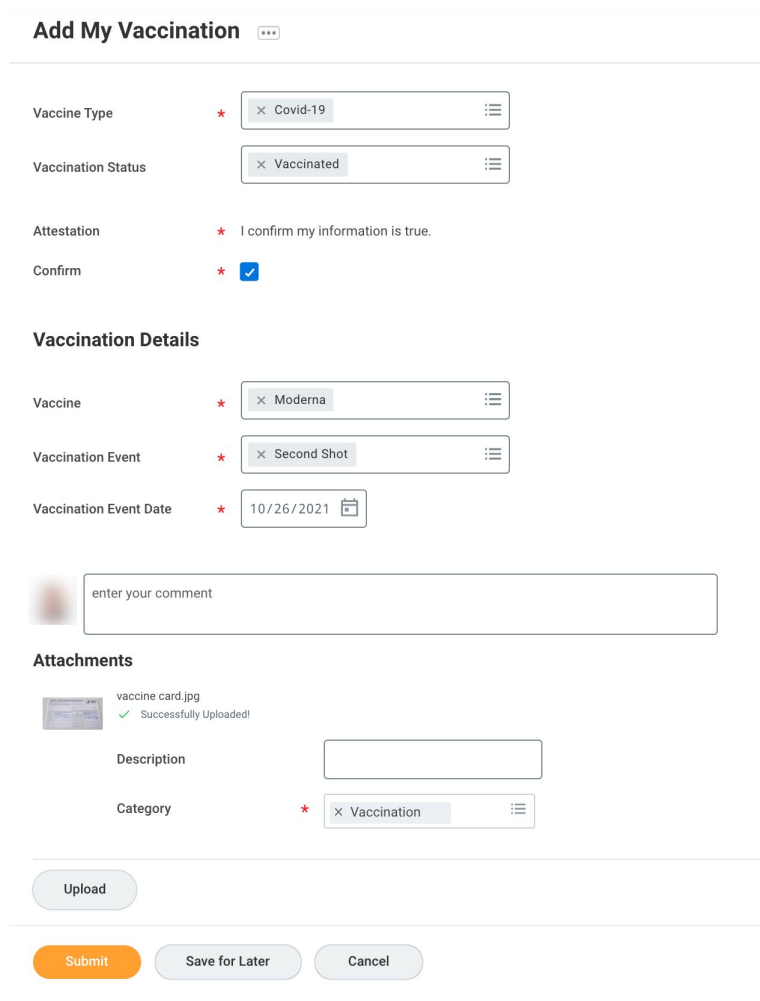 Tasks can be distributed to employees via self-initiation, announcement, or a to-do task in their inbox.


Attachments are allowed and can be required for proof of vaccination, to request exemption, or to submit test results.


Each Vaccination Dose is its own event – in other words, Workers with multiple doses or boosters will enter an event for each type.


Mobile App access is available for Workers to submit events.
Track Test History
COVID-19 (and other) test results can be tracked within Workday via the new 'Add Workplace Test' Business Process. Configuration allows for customers to define unique values for test types (COVID-19, Influenza, etc) as well as the results of the test (Positive, Negative, Inconclusive, etc). Test result data will be available on its own tab within the Personal tab of the Worker Profile.
Custom Reporting & Dashboards
Currently, there are no Workday-delivered reports available with this functionality. However, the data is accessible for custom reporting. Altura is also in the process of developing a Vaccine Tracking dashboard to help organizations have a full view of their worker data.
Information, Features & Considerations